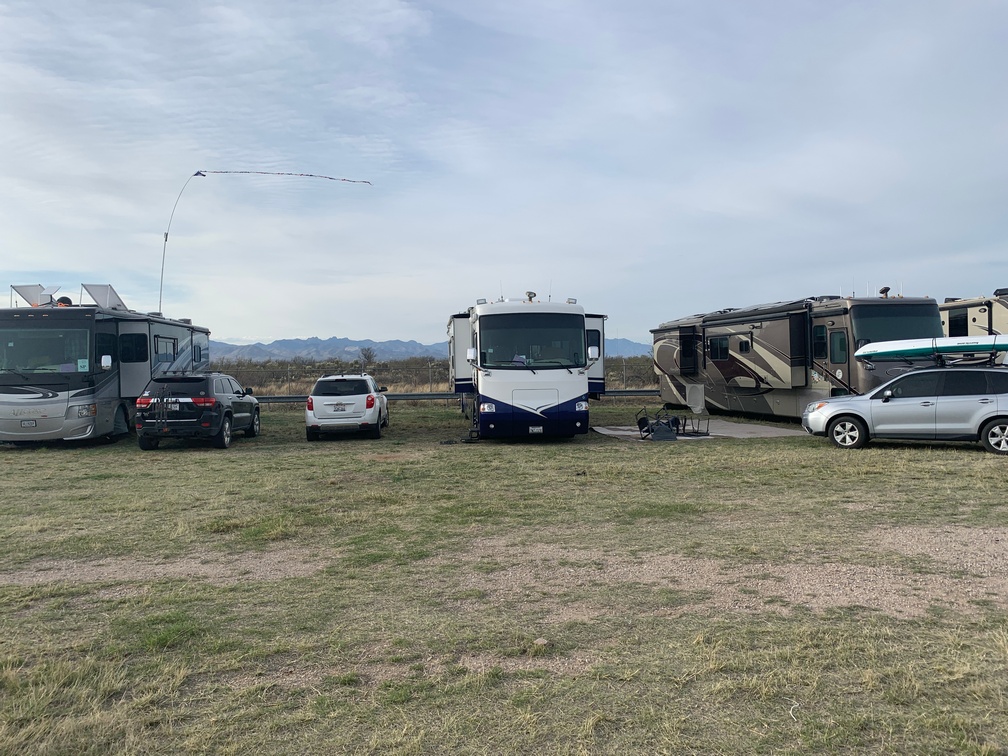 Drove over to Tucson for Escapade this spring.   Met up with friends Tami and Scott and traveled in together so we could park next to one another.   We were escorted out to the fence line on the south 40 of the property.   Not sure if it was a further walk to the main buildings than the last time we attended, but it sure seemed like it.   I guess you need to know someone to get reasonably close camping.
After our arrival  Saturday morning, I deployed my new 4-panel suitcase to see how well it worked with the sun relatively low in the sky.  It was pretty windy that morning, so I had to employ my newly installed D rings and large lag screws to hold them down.  And lucky for us I did that,  because it only got windier as the week went on.   A couple of the days were pretty cloudy, and by the evening on the second day of clouds, my batteries were around 40% SOC.  Not a great starting point for the sun going down, better if it's just coming up.
We were in the solar area and were not supposed to run our genny; but I decided no one was around to hear it and ran it for a couple hours, bringing the batteries up to ~90%.   7 days of boondocking and I needed to run the genny for 2 hours.  If it hadn't  been very cloudy for a couple days in a row, I would not have needed the genny.  And I may have not needed it when I used it, but I had never let them get below 40% since I put them in back in 2019.   The below screenshot shows that 400 watts of panels putting out a respectable 364 watts of power at noon one of the days.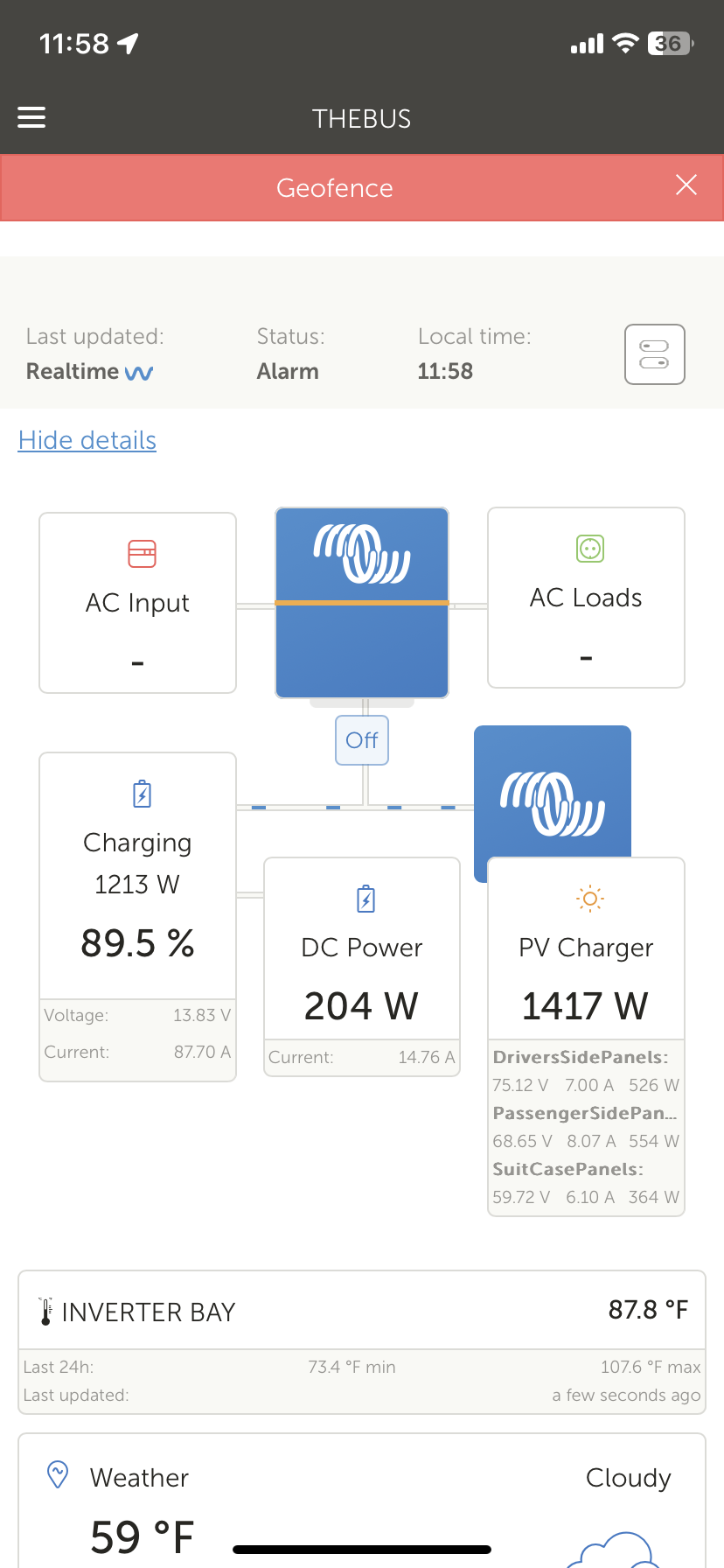 We got to test out the new Power Watchdog on the way there and back and our new roller shades in the front area of the bus.  I can't believe I didn't get a picture of the new solar suitcase deployed.   It really worked out very well for helping to keep the batteries topped off.