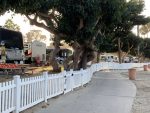 We drove down from San Dimas on a Saturday morning and the traffic made me wonder if it would have been worse Friday during rush hour.   We arrived before noon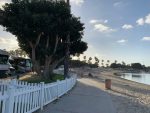 and wasn't sure if they were sticklers about check-in time.  Turns out they are not and we got to our site for the next few nights within a few minutes of noon.
The site I had chosen was long enough for us and was wide enough to fit the car next to us with room to spare.   It wasn't overlooking the water, but as we were in town to see the kids, we didn't expect to be here that much.   The place turned out to be very nice.  I was pleasantly surprised as the reviews were very mixed.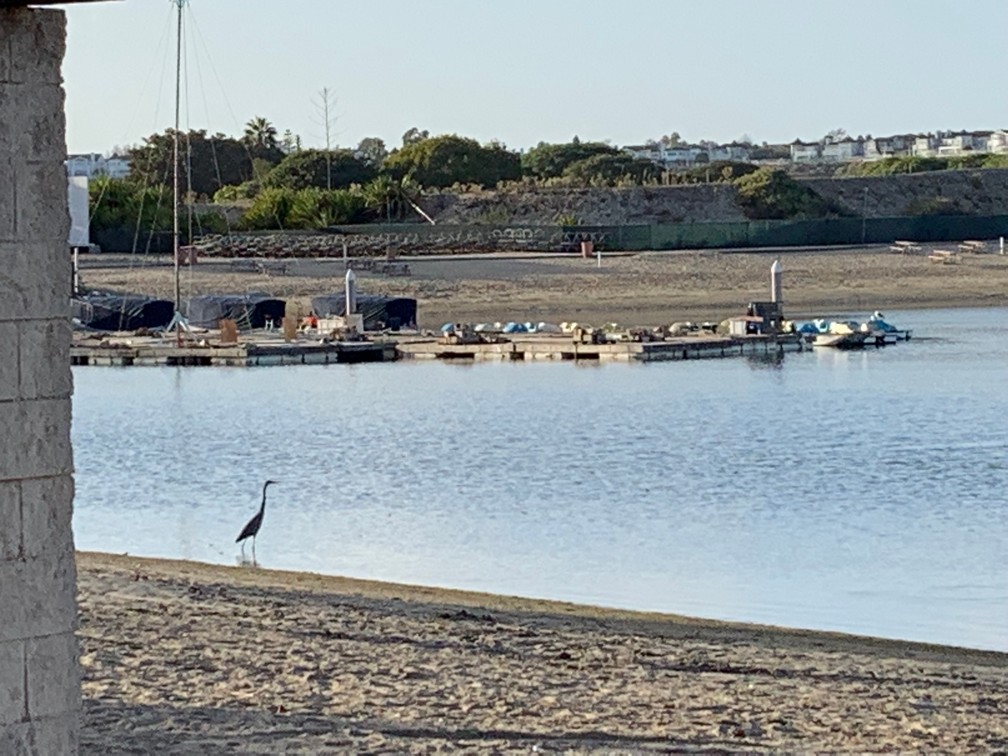 This campground is a few minutes from the kids' house, so it was a very convenient place to stay while visiting them.  Really nice walkway around the bay.  Kathy and Dusty enjoyed going down there every morning and afternoon.  We had a great time seeing Chris and Shelly and going out on the town!