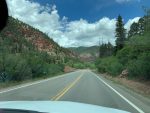 The day after we went to Ouray, we drove over to Telluride for a day trip.  We got there fairly early and were able to find a parking space quickly.   We walked over to the gondola and looked for a gondola with paw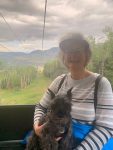 prints on the side, which indicated we could bring Dusty on it.   Then we were off, climbing to 10k feet, where the car stopped and then proceeded to head downward to Mountain Village.   While it was stopped for a few seconds, we saw a great poster on the wall of 5 Labrador Retrievers in a gondola with goggles and headgear on.  Very cute!  Kathy didn't buy the coffee mug of this picture while on top, so she had to find the studio in town to get it when she changed her mind!!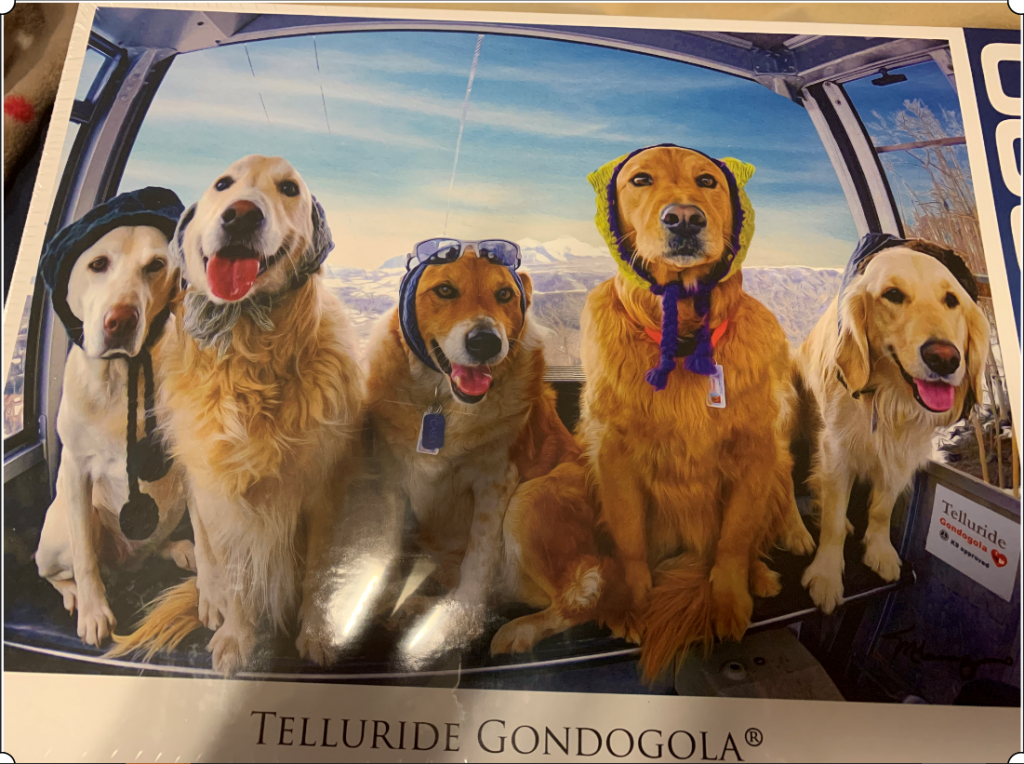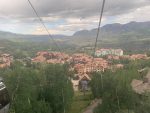 We arrived at the village a few minutes later.   By this time we were looking for breakfast or lunch and settled for brunch in a very nice outdoor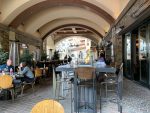 restaurant.  Afterward we wandered around the village for a little while and then boarded another pawed gondola for the ride back down to Telluride.   Once there we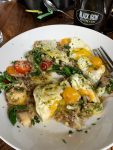 walked over to a farmers market that was taking up a side street going up the hill.  The farmers markets in Colorado do have some veggies along with the other stuff.
Overall Telluride was a nice small town,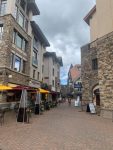 Mountain Village was more of an upscale destination with the requisite prices to go along with that.  I personally liked Ouray more, and would skip Telluride, unless you want to take the lifts up for mountain biking.  (or skiing in the winter) .
June 24th