What a great little campground in an extremely small town!  It's a city park and I cannot say enough about how nice it is.  Every other small town should take notice of what this place is like.  Wide paved smooth roads,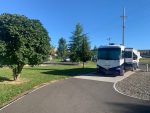 level sites, well-placed full hook- ups.  Everything worked well.   No highway noise or train noise, although there were train tracks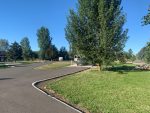 only 100 feet away and a crossing, but no trains the 4 days we were there.  The tracks looked like they might be used every once in a while but not often from the rust on the tops of the tracks.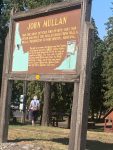 After being here a couple days, we drove up to St. Maries, about an hour's drive into the St. Joe's National Forest.  Beautiful drive!  The town wasn't
really what I was expecting.  I was thinking it would be a tourist trap, but I never even saw the requisite trinket shops.   We stopped at a small city park dedicated to the man that surveyed the area for a road for the army and then built it a few years later.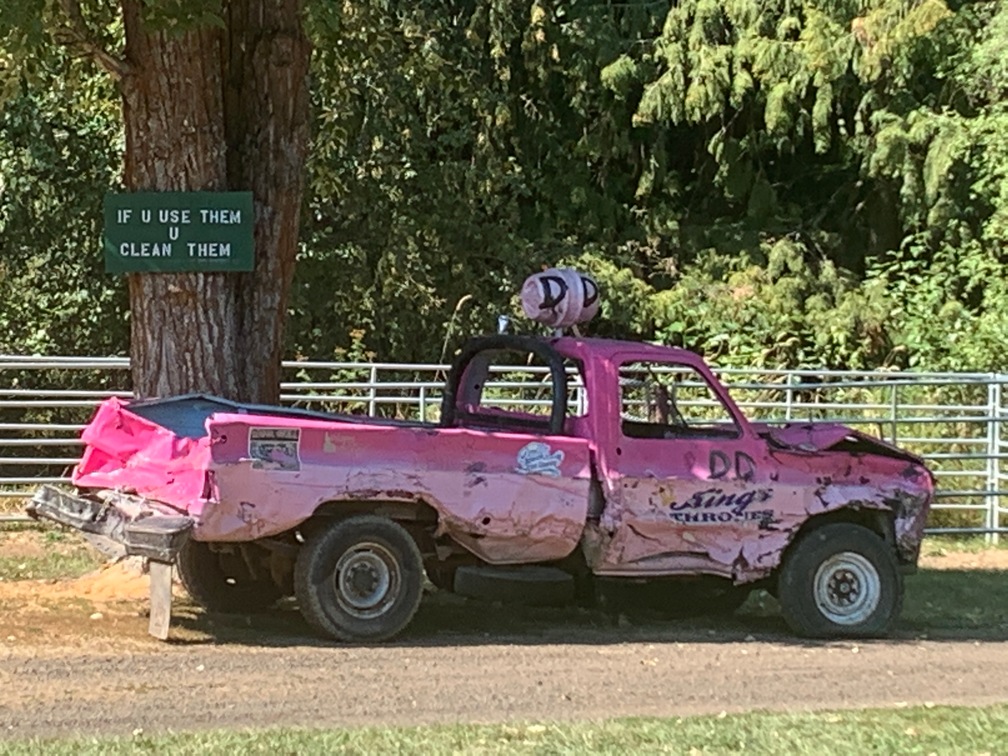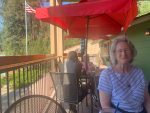 By then we needed lunch and I found a place outside of town, and it turned out it was at a golf course.   The food was good and the view

from the patio was spectacular!   Although the yellow jackets attracted by the food weren't much fun.  The warm tortilla holder lid was perfect for swatting them away.   Kathy hates them, so she literally ate standing up and walking around to dodge them.  I preferred to just swat them away.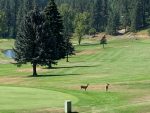 We saw deer running up on the fairway near us.  Kind of wondering what type of penalty it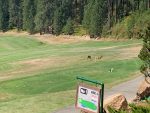 was if you hit one with your ball?  Was it considered out of bounds or an ecology sensitive area or what?