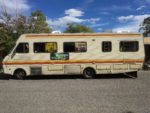 While we were camped at the local Albuquerque Cummins dealer awaiting our new radiator to come in we ran across the breaking bad motorhome in Old Town.
We snapped a few pics, I especially liked the bullet holes in the door covered over with duct tape.  Afterward we decided to go find the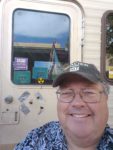 car wash from the show.   I was curious to see if the cash was still there.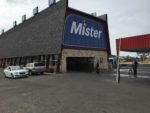 I couldn't believe how large that car wash was.  It was massive!  I'm pretty sure you could fit a Saturn 5 rocket in there with room for a space shuttle or two.
I looked all around while we were in Albuquerque but never saw Bryan Cranston or even Mike in his old Chrysler.